Teachers! Bring your kiddos to Itty Bitty City for a field trip.
A field trip to Itty Bitty City is a great way to practice creative and imaginative play, learn about different jobs and people in a community, and make great memories with our Itty Bitty friends! We offer field trip packages that can include use of our birthday party room for a lunch break.  Our play areas are aligned to developmental milestones for daycares and preschools, and to curriculum GLEs for Kindergarten and 1st grade.
Field trips can be booked by non-school groups as well! These group visits are eligible for field trip pricing if they meet the minimum guest numbers, but are not eligible for free adults per 5 child guests unless they are tax exempt.
| | |
| --- | --- |
| Children | $7 per child |
| Adults | 1 Free adult per 5 children.  Additional adults are $2 each. |
| Lunch Room Access | $30 per hour |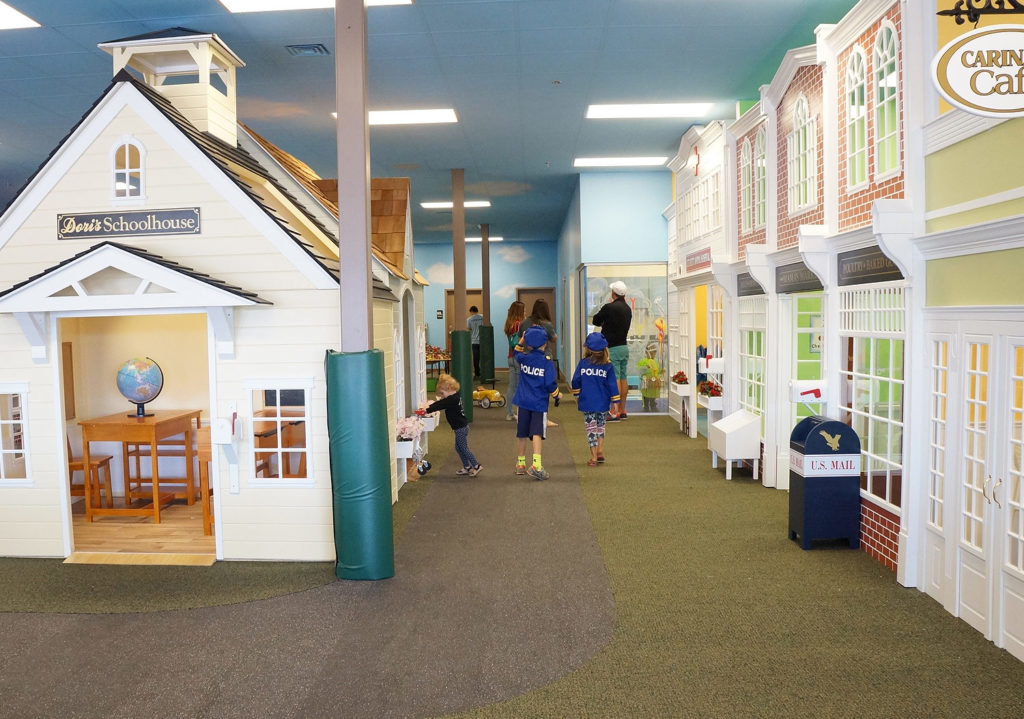 Save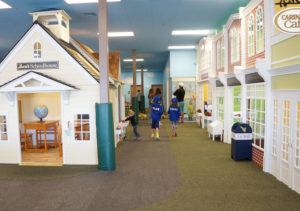 Save
Field Trip Policies
Reservations should be made at least 7 days in advance.
Field trip groups must have a minimum of 10 children in order to receive field trip rates.
Maximum capacity for a field trip group is 80 guests, including adults.
Field Trip time is limited to 3 hours unless additional time is purchased.
Groups must follow all policies of Itty Bitty City. This should be communicated to all teachers and chaperones prior to arrival. Itty Bitty City reserves the right to require any group to leave without refund if policies are not followed or if a group is destructive.
All field trip attendees must have a signed waiver on file in order to enter Itty Bitty City.
Adults are required to stay with children and supervise/interact with them. We do not currently have a minimum adult to child ratio, but field trip organizers are responsible for ensuring that there are enough adult attendees to properly supervise children in an open-play setting, taking into account the age and abilities of the group.
Admission will be charged for all children who visit with the field trip, including siblings.
Discounts and coupons do not apply to field trips.
If your group arrives late, the total field trip time may need to be shortened based on the day's schedule.Our birthday party room can be utilized as a lunch room. The room must be booked in advance. It is $30 per hour of use, with a capacity of 30 children at a time. This is in addition to your Field Trip time. Example: Field Trip is 9-11, your lunch room would be 11-12; If you choose to utilize the room during your play time you can, just no additional play time will be given.
To receive the group rate, the group must pay in one single transaction. Guests may not pay individually and receive the group discount.
If you would like to receive group rates for additional siblings, they must also be paid in the same transaction, otherwise they will be the daily admission price. (daily admission rates differ pending the day)